The PV BREAKERS BASKETBALL ACADEMY is a year round program for boys and girls in grades K-12th. The sessions consist of a mixture of skill development, strength and conditioning, and game concepts. Players are grouped by age and ability, and each group is led by a member of our PROFESSIONAL coaching staff.
There are 2-5 sessions per week. Most sessions are on weeknights, but occasionally we will offer a weekend series of sessions as well. We can customize a program for your player. Sessions are currently located at local Palos Verdes gyms. (Gym location subject to change.)
Players can start anytime. The first month of tuition will be prorated accordingly. Players may try one session with no obligation, but that session is considered the first session should a player sign up. Discounts are available for siblings.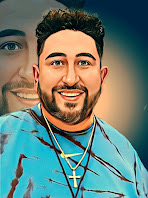 "Our goal is to foster individual basketball skills, accomplish individual basketball goals, in still the competitive desire to compete, and build quality young men and women for our community."
Coach Frank
(Academy Owner / Director)